Looking for more info?: ask@freegan.info
Are you coming to an event to document, film, photograph or study?
Ask yourself: am I media or not?
June 2023
Tuesday, June 6th, 7:30 pm ET • Freegan Meeting on Zoom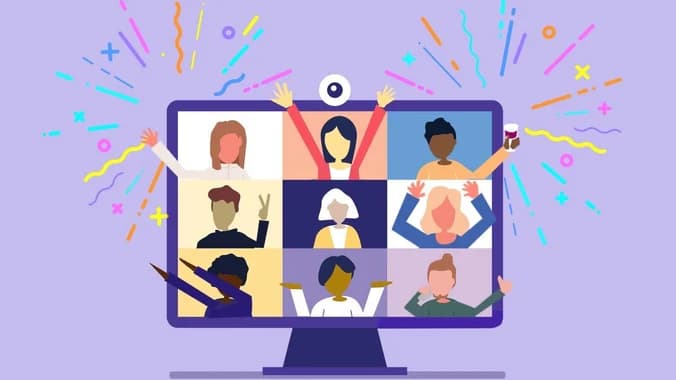 Help make freeganism happen in NYC! At our organizational meetings we discuss and decide on future activities and group direction. Participants are encouraged to step up and introduce new freegan projects with the support of the group, or take roles such as facilitating meetings. We welcome both those with experience taking part in non-hierarchical, consensus-based groups and those participating for the first time.
We welcome those interested in attending the Zoom meeting! Kindly call ‭(347) 724-6954 at least 1 day ahead of time for more information.

Sunday, June 11th, 1:00 pm – 4:00 pm ET • Planting Skillshare

Come to our Freegan Plant Skillshare!
Whether you're a bona fide greenthumb, or just getting into the idea of plants, this is a great opportunity to trade and learn.
Bring cuttings, seeds, compost, plants, pots, and/or knowledge to share!
When & Where: Madison Square Park, at the tables (around the Shake Shack area), starting at 1:00 pm.
If you have trouble finding us, call or text Janet at ‭(347) 724-6954‬.

Thursday, June 22nd, 9:00 pm ET • Freeganism 101 & Trash Tour (No Media)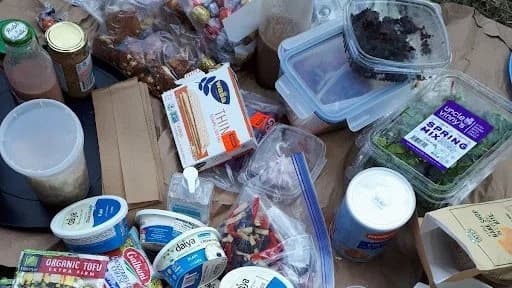 At 9pm we will have a brief, newcomer-friendly discussion about freeganism, before exploring the area's wasted food and other goods. We give advice on how to salvage these goods, and comment on the reasons for such waste. Attendees are encouraged to rescue food to use for Friday's Freegan Feast.
When & Where: For the Freeganism 101 and beginning of the trash tour, meet us at 9pm on the south-east corner of 14th St. & 1st Ave.
If you have trouble finding us, call or text Janet at ‭(347) 724-6954‬

Friday, June 23rd, TBD pm ET • Freegan Vegetarian Feast in Tribeca

The host has requested attendees wear masks covering their mouth and nose when not eating.
**Attendees are encouraged to participate in Thursday's trash tour to help rescue food to use for this Freegan Feast.
A FREE and mostly vegan community meal we make together with love, using the food the group rescued on the Trash Tour the night before. We'll meet new people, reconnect with old friends, tell stories and jokes, and generally unplug from the current pent-up world.
Please note that while freegans encompass a diversity of diets, our feasts are vegetarian (and mostly vegan).
Arrive at TBD to begin cooking and preparation indoors (please wear a mask). Plan on lending a hand in some way even if other commitments prevent you from arriving on time.
Media WILL be welcome by appointment only, but journalists will be required to respect the wishes of those who do not want to be photographed.
The location is a volunteer's space in Tribeca, Manhattan.
RSVP (at least a day ahead) to Janet at (347) 724-6954 for the location. Members who RSVP on Meetup will be given the location the day before.

---
Ongoing Sustainable and Mutual Aid Events (updated January 2023)
Weekly Bike Repair Workshops by Times Up
Outdoor Bike Workshop:
La Plaza Cultural Community Garden, SW corner of 9th St & Ave C
Second and last Thursday of the month, 5pm
Come and learn how to fix your bike, and do simple maintenance and tune-ups, at the bike repair classes.
Indoor Fix Your Own Bike Workshop:
99 South 6th Street, off Bedford Avenue under the Williamsburg Bridge
Sundays & Wednesdays: 6:00 pm-8:30 pm
Open shop — you use our tools and stands to work on your bike.
Experienced mechanics will be present to answer questions, but you do the work. Bike workshops are free, but we strongly encourage you to make a donation or become a Time's Up member to help support our efforts. If you have a big project in mind, please be considerate of the time and plan ahead.
INFO: times-up.org
EMAIL: xupbicyclecoop@gmail.com
Food Not Bombs
Long Island Food Not Bombs currently shares free groceries and hot meals every Saturday at 3:45 pm just outside Von King/Tompkins Park (NW corner of Lafayette Ave. & Marcy Ave.) as part of its Bed-Stuy Food Share. Volunteers can show up at 3pm.
INFO: communitysolidarity.org
EMAIL: info@communitysolidarity.org

Food Not Bombs in Manhattan offers a vegetarian meal share (using donated food that would otherwise be wasted) Sundays at 4:30 pm in Tompkins Square Park (7th St & Ave. A)
Contact them if you're interested in helping to cook and prepare food. The most up-to-date info seems to be on their facebook page: facebook.com/lowermanhattanfoodnotbombs
Wild Food Tours
"Wildman" Steve Brill holds frequent tours where you can learn to find and harvest wild growing plants for food and medicine.
Suggested donation is $20 ($10 for children under 12), sliding scale.
No one is ever turned away for lack of funds.
Please wear a mask, and practice social distancing.
Upcoming tours in the NYC area:
Wild food tours are waiting for spring! They should start up in March.
Register for a tour and get more details at: wildmanstevebrill.com
Community Swaps by GrowNYC
GrowNYC has ongoing Stop'N'Swap community events. Bring clean, reusable, portable items such as clothing, house wares, games, books, & toys that you no longer need, and take home something new-to-you, free! You don't have to bring something to take something.
No furniture or large items, please.
Events run from 12pm to 3pm, and donations are accepted from 11am-2pm.
These are indoor events and masks are required.
Keep an eye on their page (info below) for updates or in case of cancellations.
UPCOMING SWAPS:
Saturday, Feb. 11, 12-3pm, 521 W. 126th St, West Harlem, Manhattan
Saturday, Feb. 25, 12-3pm, 1320 Webster Avenue, Morrisania, Bronx
Events are subject to cancellation or postponement; check www.grownyc.org/swap for updates.
Composting
Lower East Side Ecology Center has many compost collection sites.
MANHATTAN
Union Square Park greenmarket: M, W, F, Sa, 8am-5pm
Tompkins Square greenmarket: Sun. 8am-5pm
1st Ave & 1st St: Mondays 9am-2pm
24th St & 8th Ave: Wednesdays 9am-2pm
Clinton & Grand: Mondays 9am-2pm
East Broadway & Rutgers: Fridays 9am-2pm
Hudson Square: Spring St & 6th Ave: Wednesdays 9am-2pm
Christopher Park: 7th Ave & West 4th St: Wednesdays 9am-2pm
Corlears Hook Park, 397 FDR Drive (SE corner of Cherry & Jackson): Thursdays 9am-2pm
BROOKLYN
Rappaport Playground, NW corner of Fort Hamilton Pkwy & 53rd St: Tuesdays 10am-2pm
Bay Parkway at 86th Street, near NW corner: Tuesdays 10am-2pm
Avenue X at West Street, SW corner, Brooklyn: Wednesdays 10am-2pm
Albermarle Road & McDonald Ave, SW corner: Tuesdays 10am-2pm
18th Ave at 64th Street: Tuesdays 10am-2pm
Bay Parkway at 66th Street: Tuesdays 10am-2pm
Kings Highway & East 16th Street, NE corner: Wednesdays 10am-2pm
Avenue U & East 16th Street, SE corner: Wednesdays 10am-2pm
Brighton Beach Ave & Ocean Parkway (SE corner): Wednesdays 10am-2pm
Brighton Beach Ave at Coney Island Ave: Wednesdays 10am-2pm
Rockaway Avenue Community Compost Site, 1149 Rockaway Avenue, near Ave D: open 24/7
INFO: lesecologycenter.org/programs/compost/compost-drop-off-locations

Grow NYC has many composting and drop-off sites as well.
See their up-to-date list here: www.grownyc.org/compost

City-wide list of composting resources
The Department of Sanitation (DSNY) has a comprehensive list of compost drop-off sites here: www1.nyc.gov/assets/dsny/site/services/food-scraps-and-yard-waste-page/nyc-food-scrap-drop-off-locations
to find places city-wide to bring your food scraps.
And there is information on upcoming city-wide curbside composting here: www1.nyc.gov/assets/dsny/site/services/food-scraps-and-yard-waste-page/composting-residents-organics

East New York Compost Project
They have various sites around East New York, but most have closed for the winter. Find the map and more information here: ucceny.org/enyf-old/compost
Textile Recycling
Green Tree Textiles has textile-recycling collection at a few Greenmarkets, AND they accept fabric and textile scraps along with intact, usable pieces!
Most of their farm market collections have stopped for the winter, but you can find a list of drop-box locations here: www.greentreetextiles.org/donate

Wearable Collections
While we are still disappointed they do not accept fabric scraps and rags, they do have a number of year-round Greenmarket collection sites for re-usable, intact clothing:
MANHATTAN
Tompkins Sq Park, Sunday 9am-1pm
Columbia University Greenmarket, Sunday 9am-12pm
77th/79th Street Greenmarket, Sunday 9am-12:30pm
BROOKLYN
McCarren Park Greenmarket, Saturday 8:30am-1pm
Ft Greene Park Greenmarket, Saturday 8am-1:30pm
Grand Army Plaza, Saturday 8am-2pm
Carroll Gardens Greenmarket, Sunday 8am-1:30pm
QUEENS
Sunnyside Greenmarket, Saturday, 8am-12:30pm
www.wearablecollections.com
Electronics Recycling
Lower East Side Ecology Center does not currently have any e-waste events scheduled, but keep an eye on their page here:
www.lesecologycenter.org/programs/ewaste/collection-events

Also, while not ideal, NYC has a list of mostly corporate e-waste collection sites: https://tinyurl.com/y3x9jaqd
DEAR FRIENDS: KEEP FREEGAN.INFO ONLINE!
If you like this website, or come to our events, consider helping keep freegan.info afloat.
We're still trying to keep up with our basic expenses by raising a few funds here: www.gofundme.com/f/help-keep-freeganinfo-online
We operate on a nearly zero budget, we're all volunteers, we only use spaces we can access for free, and we certainly don't buy anything for our events – but… our web tools cost us money.
We provide events for hundreds of people each year (and have been since 2005!!) and salvage thousands of pounds of food and other goods each year.
Can you help us stay online?